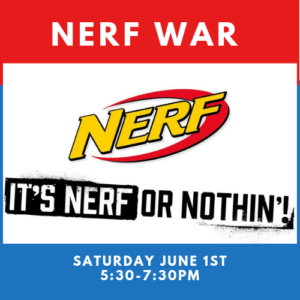 Nerf War
Saturday June 1st
5:30 - 7:30
Action packed Nerf War for boys and girls ages 5-13 years.
Do not have to be enrolled in classes to attend.
Participants must bring own Nerf gun & ammo (eye protection is encouraged)
Register early, space is limited, Walk-ins will not be accepted!
$20/child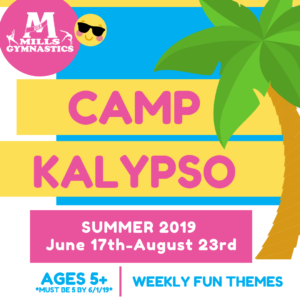 Summer Camp Kalypso
Summer Camp Kalypso at Mills Gymnastics is a licensed structured summer camp with a low child 10 to 1 counselor ratio. With breakfast and snacks served daily and bi-weekly swimming trips included, we've truly thought of the very best summer camp experience for your child. Summer Camp Kalypso offers latch key, morning and evening care.
Camp Time: 8AM – 4PM
Morning & Afternoon Care: 7AM – 8AM & 4PM – 5PM
Register today! Call 734-283-6550
Learn More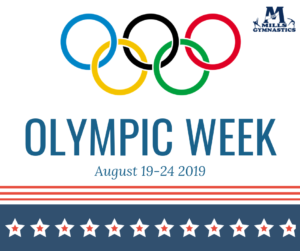 Olympic Week
Dates: August 19 - 24, 2019
Olympic Week is when we welcome parents into class to watch their athlete perform routines on each gymnastic event. This is a great time to take photos or videos.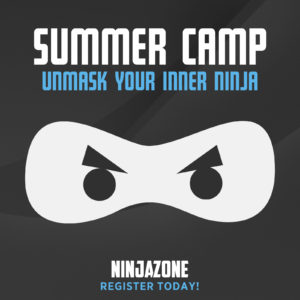 NinjaZone Camp
NinjaZone Summer Camps are the coolest camps happening this year! Enroll your child today in our NinjaZone camp to experience the hottest sport sweeping the nation! NinjaZone combines gymnastics, martial arts, obstacle training, and freestyle movement, while also focusing on building character. Your child's confidence will soar, as they rise to challenges every day.
Crafts, games, exercise, and FUN are found daily at NinjaZone camp!
Dates:
Monday July 9th - Friday July 13th 8am - 4pm
Monday August 6th - Friday August 10th 8am - 4pm
Register today! Call 734-283-6550 or Register Online.
Once you've registered, make sure to post a picture of your future Ninja to our Facebook page with the hashtag #NinjaZoneCamp! See you this summer!
Register Today