Special Events
Events for Classes
Olympic Week: August 20-25 – All Events – Awards Given / Routines Performed / Classes Combine
Summer Clinics
Spaces available as of 7/18/18 10am
Pullover & Back Hip Circle: (10:45am-12:00pm)
$25/each
7/26 (1 spot open), 8/2 (4 spots open), 8/16, 8/23
Cartwheels & Handstands: (9:30-10:30am)
$20/each
7/24 (FULL), 7/31 (FULL), 8/14 (FULL), 8/21 (FULL)
Back Walkover*: (10:45-11:45am)
$20/each
7/24 (FULL), 7/31 (FULL), 8/14 (FULL), 8/21 (3 spots open)
Back Handsprings*: (9:30-10:45am)
$25/each
7/25 (FULL), 8/1 (3 spots open), 8/15 (FULL), 8/22 (4 spots open)
Back Tuck & Front Tuck*: (10:45am-12:00pm)
$25/each
7/25 (3 spots open), 8/1, 8/15, 8/22
Back Twisting*: (9:30-10:45am)
$25/each
7/26, 8/2, 8/16, 8/23
Low gymnast to coach ratio – more one on one time for your athlete.
60 minute clinics are $20 / each
75 minute clinics are $25 / each
*has skill pre-reqs*
Call 734-283-6550 or Register Online.
NinjaZone Camp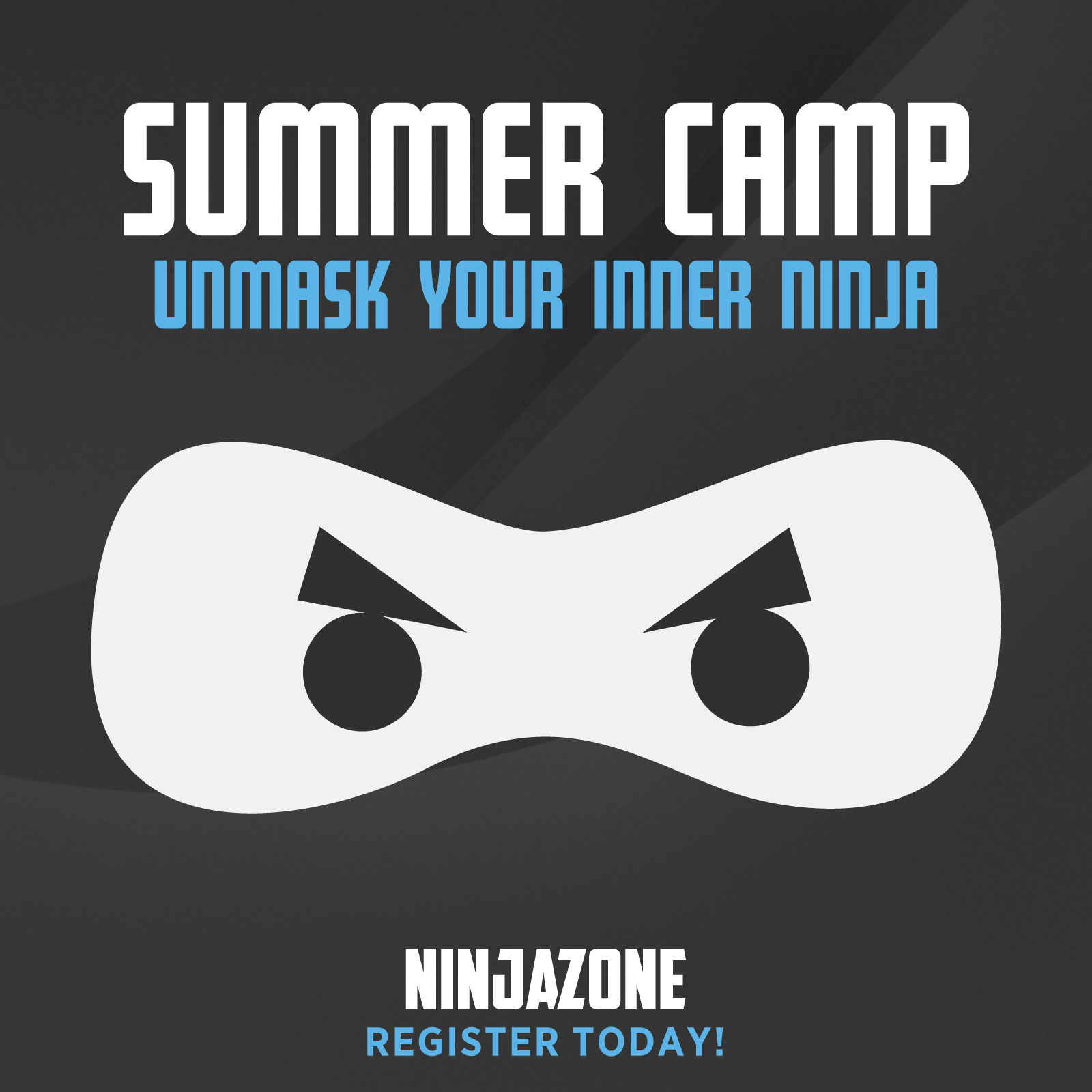 NinjaZone Summer Camps are the coolest camps happening this year! Enroll your child today in our NinjaZone camp to experience the hottest sport sweeping the nation! NinjaZone combines gymnastics, martial arts, obstacle training, and freestyle movement, while also focusing on building character. Your child's confidence will soar, as they rise to challenges every day.
Crafts, games, exercise, and FUN are found daily at NinjaZone camp!
Dates:
Monday July 9th – Friday July 13th 8am – 4pm
Monday August 6th – Friday August 10th 8am – 4pm
Register today! Call 734-283-6550 or Register Online.
Once you've registered, make sure to post a picture of your future Ninja to our Facebook page with the hashtag #NinjaZoneCamp! See you this summer!