Our NinjaZone Classes
NinjaZone classes are split by gender just like gymnastics classes.
What is NinjaZone?
We all want the best for our children; the influence that will allow us to continue shaping them into confident, capable people. At NinjaZone, we've crafted a program to give children the skills and confidence to continue learning and developing.
The NinjaZone program combines:
The coordination from gymnastics

The strength and agility from obstacle training

The creativity from freestyle movement
A child's progression is determined by their own pace, handing them the tools to shape their own experience. By letting children advance individually, within a defined and collaborative program, children of all ages and genders receive more than athletic gifts. They're strong, confident kids.
Learn More about NinjaZone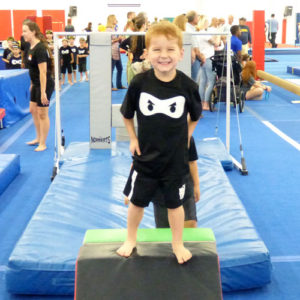 Lil' Ninjas Ages 4
Lil' Ninjas is the the entry level to the new sport discipline inspired by gymnastics, martial arts, obstacle training and freestyle movement. Class goals: Listening skills, confidence, trying new things, working through frustration, and manners. We do all this through a myriad of skills and progressions.
Sign Up Today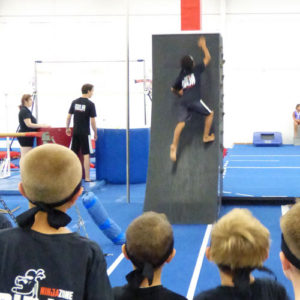 Ninjas Ages 5 - 11
Children learn a combination of flips, rolls, jumps, and kicks. Strength and agility are tested through obstacle courses and various training techniques. A progressive level system evaluates and advances children on their skill and knowledge of core values as described in the Ninja Zone creed. The levels of Ninja Zone are defined by the headband colors of White, Yellow, Green and Blue.
Sign Up Today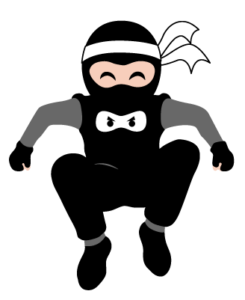 Ninja Uniform
A student's apparel is very important to ensure safety. Ninja Sports International requires a specific uniform for NinjaZone classes. Each class, your child needs to come prepared with their NinjaZone Shirt & Headband. Shorts or pants can be any type and should be dark in color, but we recommend a material that allows children to move freely. Jeans and school uniform pants are not permitted on the gym floor.
Order Your Uniform Today
Sign Up for Class Today
Ready to sign up for a class, simply login and sign up.
If you're a returning family just use the email you signed up with and you can access your account and sign up for classes online.
FREE Trial Class
Not sure what class your athlete should be in, come try a class for FREE. Fill out our Trial Request Form and our front desk will take care of everything. Or call our front desk at (734) 283-6550 and ask to schedule a trial.